Circularity off-the-shelf.
We are more than just a service provider; we are your unwavering partner in your journey towards achieving your sustainability goals. With dedicated support and commitment, we work tirelessly to ensure your success becomes our success. Together, we pave the way for a brighter future, where sustainability and excellence intertwine to create lasting impact.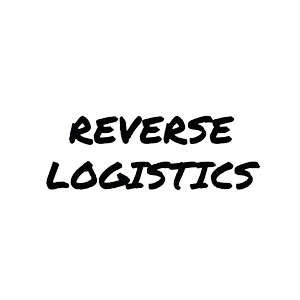 CURATED DESIGN
& MATERIAL
"I loved the design and quality feeling of Kvatt packaging. It gives this extra experience that stays with you."
E-commerce shopper, Refurbished Electronics
"Kvatt provided us with packaging which fits our needs, in particular in terms of security and protection, whilst reducing our environmental impact. They succeeded in replacing our single-use packaging

without increasing our costs.

"
Maxime Pittet, Supply Chain Manager - ReCommerce Group
How is the reusable pack returned?

We have built an reverse logistics network and optimise return routes to fit your operations and sustainability goals, always prioritising local routes to avoid emissions related to shipping. Your customers can return the packs by: Using a pre-paid return label, they can drop the pack in any mailbox in the country. Having the pack picked up at home. We like to see returns as an opportunity to enhance the delivery experience and are constantly growing our return network.

What is the life cycle of your sustainable packaging solutions?

The life cycle of Kvatt's reusable packaging solutions depends on the product and its intended use but we make sure they are designed to withstand at least 20 uses. Our products are designed to be durable and reusable, providing a much longer life span than its single-use packaging counterparts.

How long does the implementation of circular packaging for my business take?

Circular packaging can be added to your operations in a matter of minutes through our integration platform. We'll need to work hand-in-hand, making sure we can help and advise as best we can. The more information you give us, the easiest it is to implement circular packaging!

What happens to the packs once they are worn out?

We have partnered with a third party that transforms our packs into road cones! This is to make sure the life of our packaging is as long as possible!

How do you monitor and report on the carbon footprint of your packaging solutions?

We trace the lifecycle of our packaging solutions, from production to reuse, using advanced software and analytics. This enables us to give accurate reporting on the environmental impact of our packaging solutions while also assisting businesses in making educated decisions about their sustainability efforts.

What makes your sustainable packaging solutions better for the environment?

After only 2 cycles, our reusable packaging can help you reduce emissions by 15%! Our sustainable packaging solutions are designed to reduce waste and the environmental impact of packaging. Your business can limit the use of single-use packaging and avoid contributing to landfill waste by utilising durable, reusable materials.

Received a Kvatt Pack? Here's what to do next

Returning a Kvatt pack is simple. Inside your pack, you'll find a return label. Just follow these steps: 1. Attach the provided return label securely onto the Kvatt packaging. 2. Once the return label is affixed, you can conveniently drop off the pack through any Royal Mail letterbox. No extra postage is needed. 3. You've done it! We'll take care of the rest once you've dropped off the pack. If you have any further questions or require assistance, feel free to contact the merchant or our customer support.

What happens to the packs upon returning to the Kvatt Hub?

Once the packs reach us, they undergo a precise tracking and maintenance process. Each pack is individually scanned to determine its location. In addition, the packs undergo a thorough cleaning to prepare them for future use.

If I return the pack, will it create more emissions and make the process less sustainable?

Not based on our calculations! Circular packaging is more sustainable. Unlike single-use packs that often end up in recycling centres, circular packs are diverted to refurbishment centres, where they are reused again. Circular packs reduce the logistical impact caused by transporting single-use packs.

What happens if I scan the QR code on my pack?

When you scan the QR code, you learn some cool stuff about your pack! It's like peeking behind the scenes and discovering its unique journey. You can find out how many times it has been used, learn about the project it's part of, and even explore its impact on the environment.